Service Hotline
Pudu Shop:

Chinese / English / Malay

03-9224 3300

Mobile:

017 582 9300
017 582 7300

Email:

sales@e-print.my
quotation@e-print.my

Serdang Shop:

Chinese / English / Malay

Mobile:

016 782 8300

Klang Shop:

Chinese / English / Malay

Mobile:

016 220 8300

Kepong Shop:

Chinese / English / Malay

Mobile:

016 211 1091

Salak Selatan Shop:

Chinese / English / Malay

Mobile:

016 228 8197

Taman Melawati Shop:

Chinese / English / Malay

Mobile:

017 582 8300

Johor BahruShop:

Chinese / English / Malay

Mobile:

016 663 8300
016 810 8300

Prai (Penang) Shop:

Chinese / English / Malay

Mobile:

016 668 8300

Taman Pertama

Chinese / English / Malay

Mobile:

010 201 9300

Alor Setar Kedah

Chinese / English / Malay

Mobile:

016 668 8300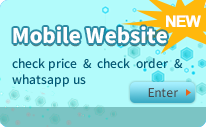 Home page > Download > Download List > Business Essentials > Ticket & Voucher Template
Ticket & Voucher Template
140mm x 90mm (Pad / Loose Sheet Voucher)
AI format




200mm x 65mm (Pad / Loose Sheet Voucher)
AI format




200mm x 90mm (Pad / Loose Sheet Voucher)
AI format




250mm x 100mm (Pad / Loose Sheet Voucher)
AI format











1. The vital elements of your artwork MUST within the Safe Zone and at least 5mm away from perforation line.
2. For Book Type it is compulsory to have a minimum of 20mm of space from the edge to the first perforation line; for stitching purpose.
3. You may DELETE or ADD the number of perforation lines in Product Size Template according to your requirement.
4. The minimum gap between any two perforation lines MUST BE 45mm when without numbering.
Please refer Artwork Specification for more details.