Service Hotline
Pudu Shop:

Chinese / English / Malay

03-9224 3300

Mobile:

017 582 9300
017 582 7300

Email:

sales@e-print.my
quotation@e-print.my

Serdang Shop:

Chinese / English / Malay

Mobile:

016 782 8300

Klang Shop:

Chinese / English / Malay

Mobile:

016 220 8300

Kepong Shop:

Chinese / English / Malay

Mobile:

016 211 1091

Salak Selatan Shop:

Chinese / English / Malay

Mobile:

016 228 8197

Taman Melawati Shop:

Chinese / English / Malay

Mobile:

017 582 8300

Johor BahruShop:

Chinese / English / Malay

Mobile:

016 663 8300
016 810 8300

Taman Pertama

Chinese / English / Malay

Mobile:

010 201 9300

Alor Setar Kedah

Chinese / English / Malay

Mobile:

016 668 8300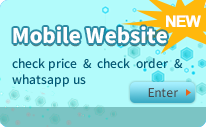 Home page > Download > Download List > Apparel > Sublimation Muslimah T-shirt Template
Option A: Create your own design
You just need to supply us with your finished design, you will get to see virtual approvals before manufacture. > Download T-Shirt Template Design
> Submit
Muslimah T-shirt
Option B: Reprint existing design which without output file.
If you have an existing Sublimation T-shirt but without the output file, our designer team
can assist you to recreate the design file. Show us your existing one and we will convert it to printable file.
Please consult our Customer Team for the charges.